Dear Parents,
Now that we have completed the first quarter of the 2020-2021 school year using new instructional delivery methods, the District will be reviewing its data for student academic performance and student absences. The District will utilize this data to assess current practices and to make adjustments, as necessary, to best meet the needs of our students. The District will also be contacting parents individually to discuss their student's data and actions that may be necessary to address issues relating to academic performance and/or absences.
We deeply appreciate your cooperation and support as we strive to adapt and grow in support of our students!
Dottie Brown, Interim Superintendent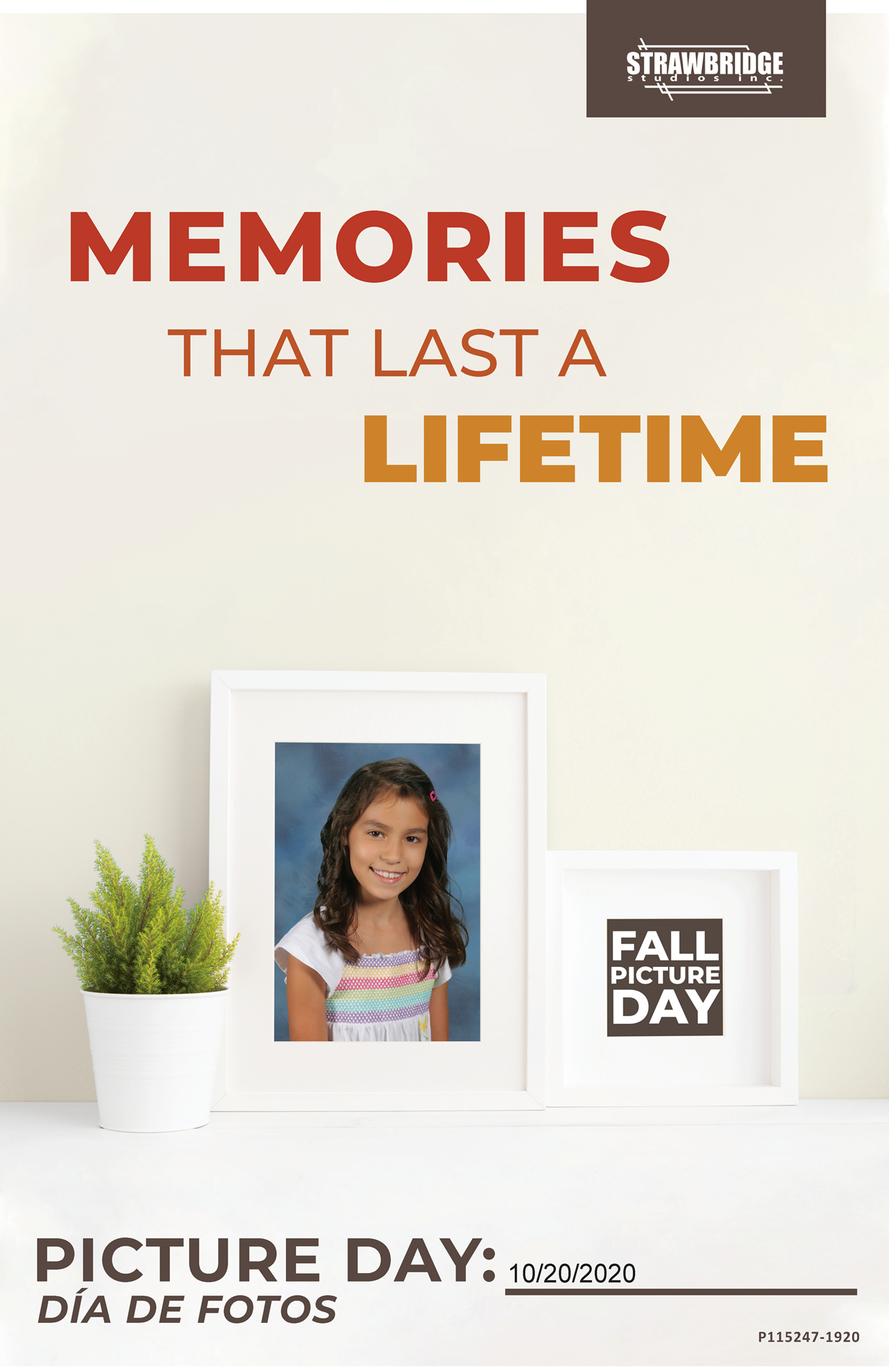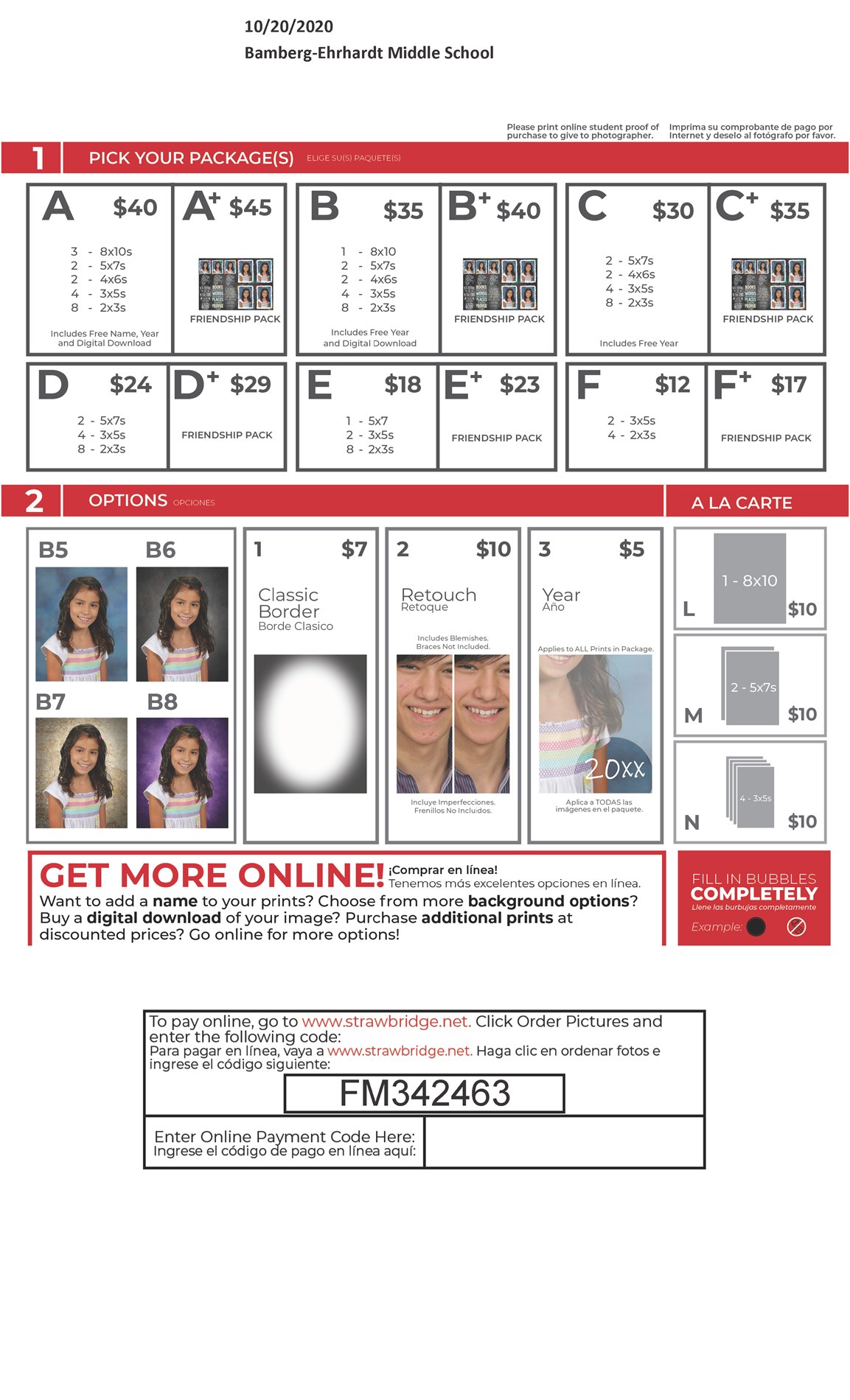 Virtual Students - Please click the link below to sign-up for an appointment.
Welcome to the 2020 - 2021 School Year!
Please view the video below to learn about our reopening procedures.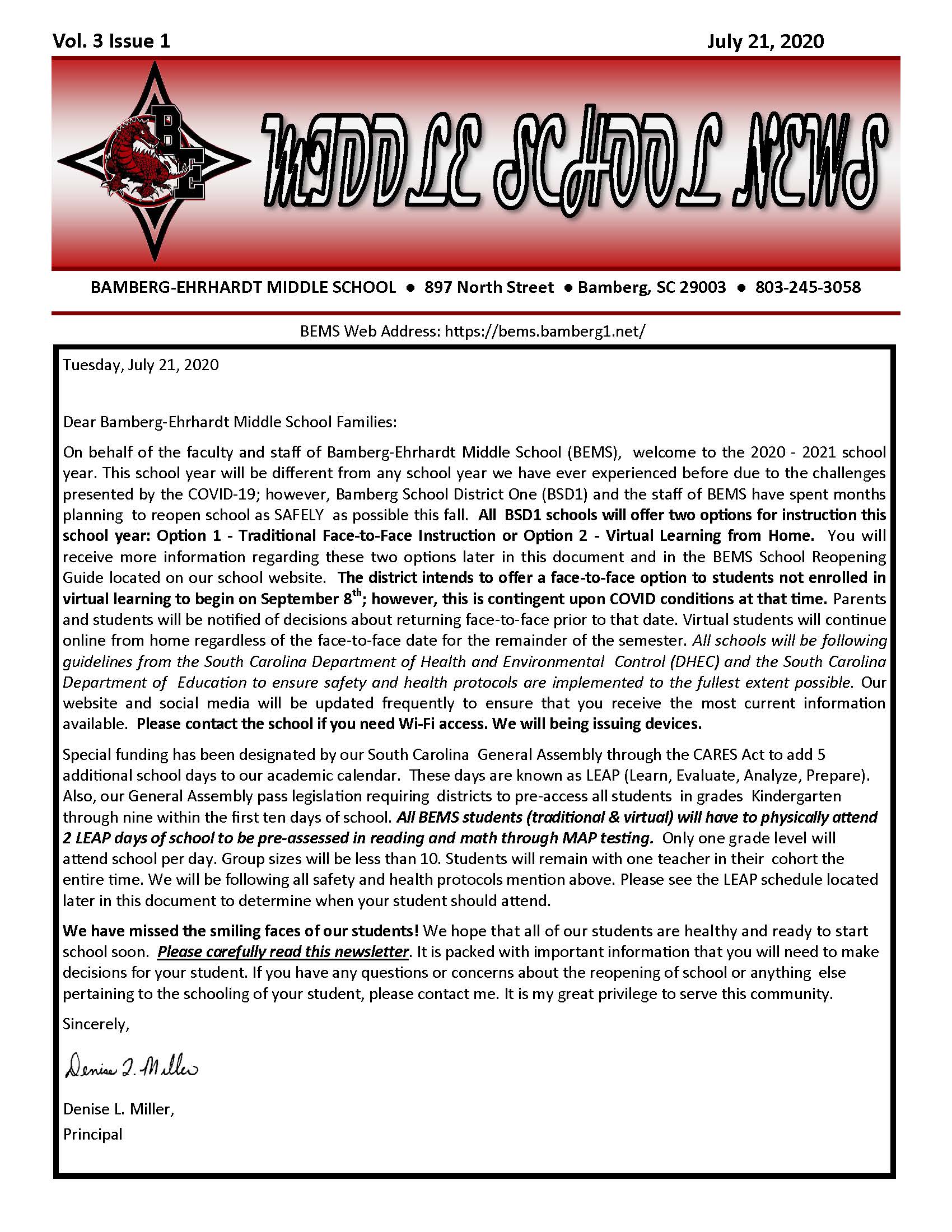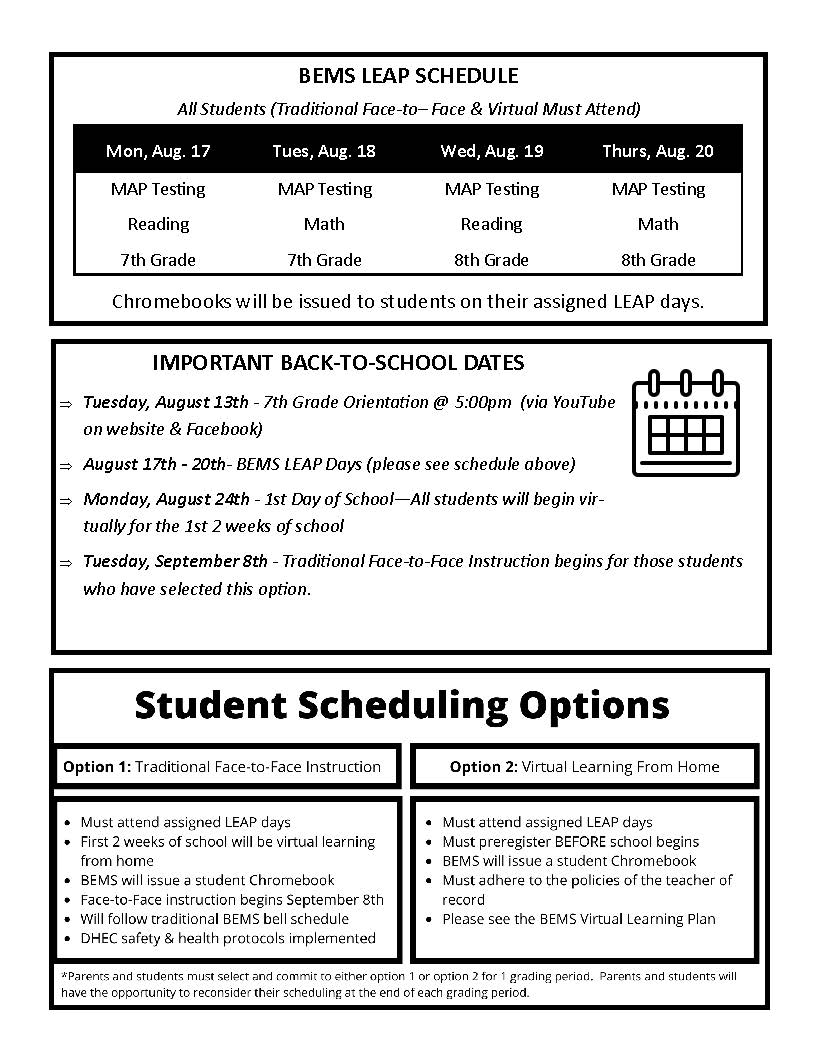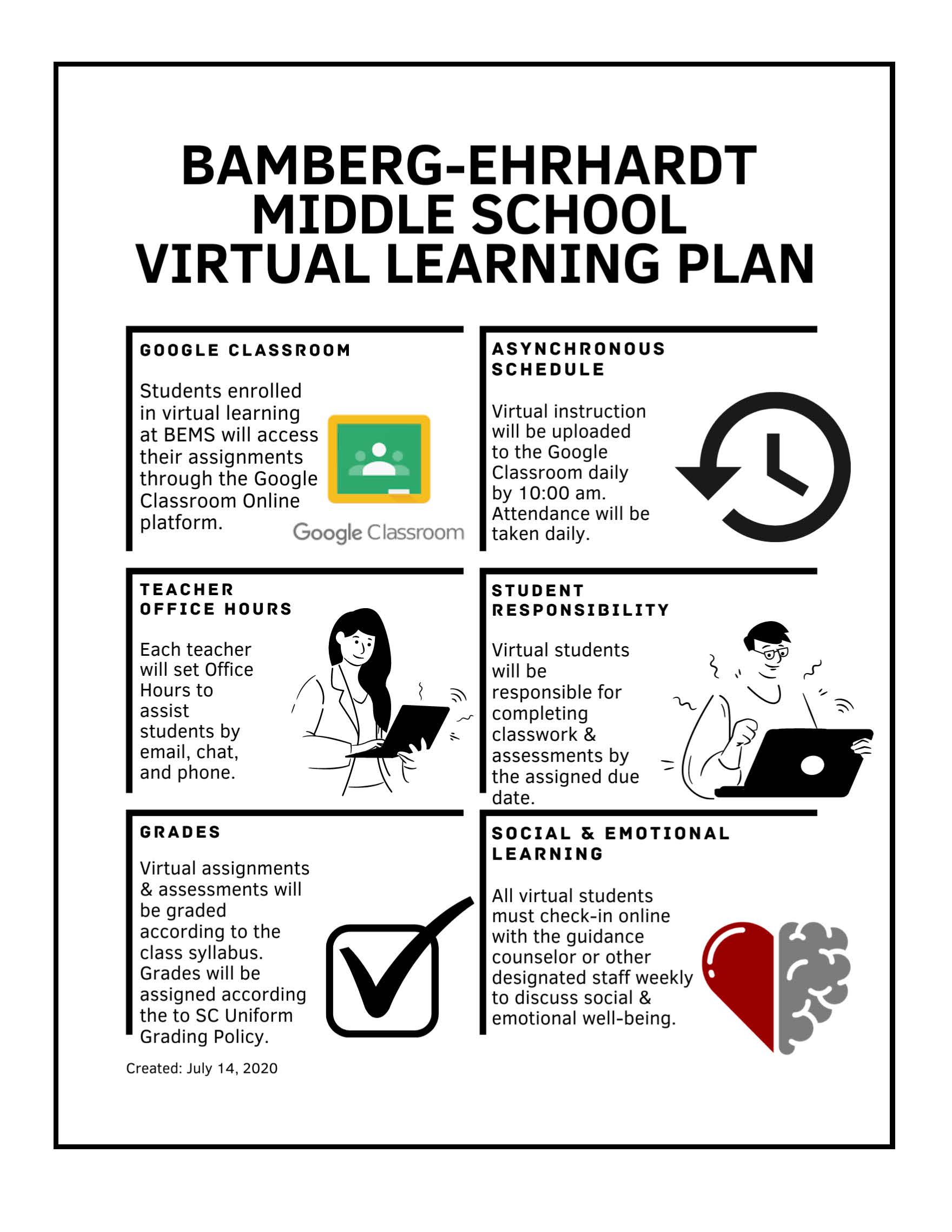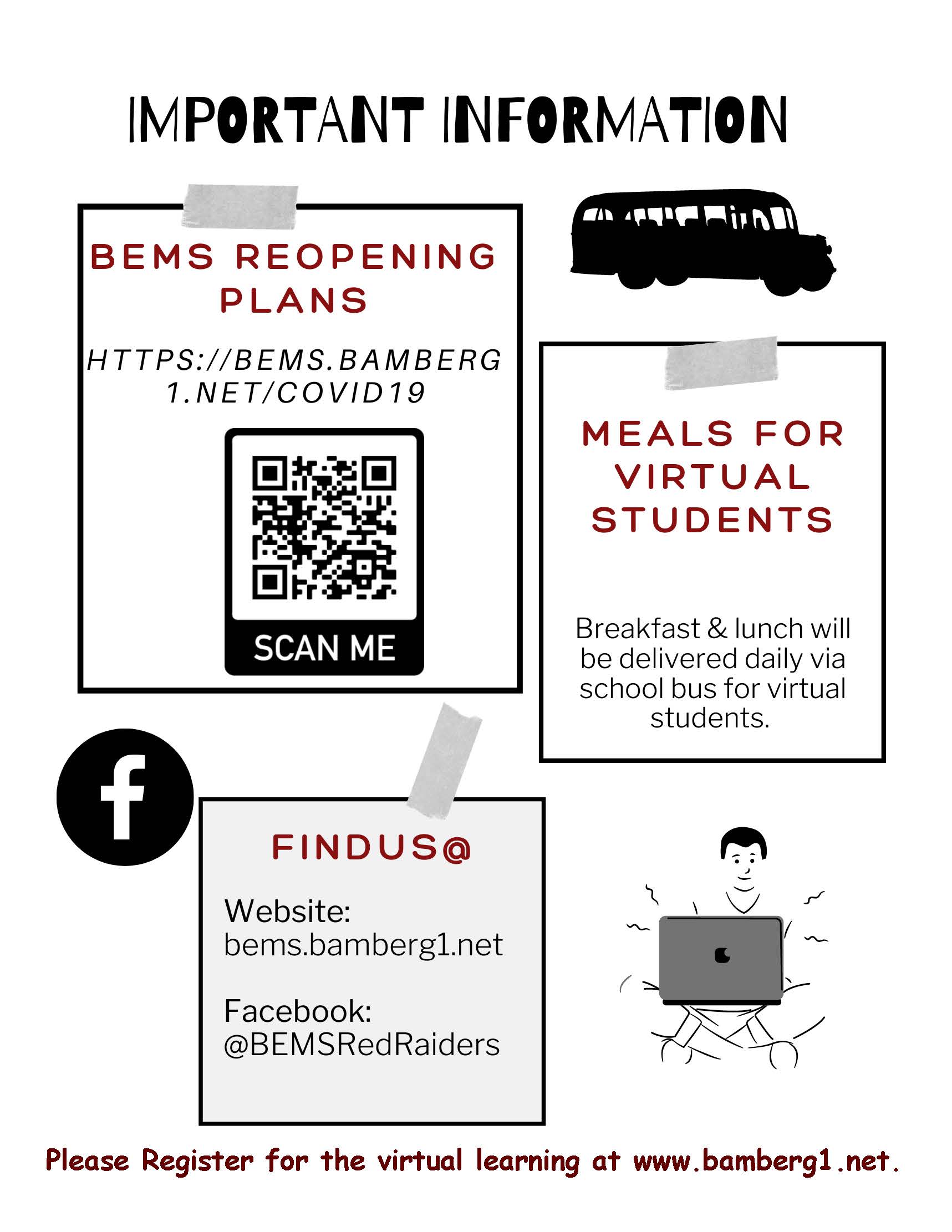 COVID 19 (Coronavirus) Update:
Bamberg School District One is committed to the health and well-being of its families and staff members. Principals and school nurses are staying up-to-date on the daily information provided by South Carolina DHEC and the Centers for Disease Control regarding the COVID 19 virus. Public health officials are monitoring the current COVID 19 cases in South Carolina and there are currently no reported cases in Bamberg County . However, the seasonal flu does remain active. Recommendations from DHEC, the CDC, and our school nurses include:
Washing your hands

Coughing or sneezing into your elbow

,

Careful handling and disposing of used tissues, and

Staying home if you're sick
Additional information about COVID 19 and the seasonal flu can found at http://scdhec.gov/COVID19 and http://scdhec.gov/flu.

School Attendance is Critical to Student Success!
Please take a moment to read the information below.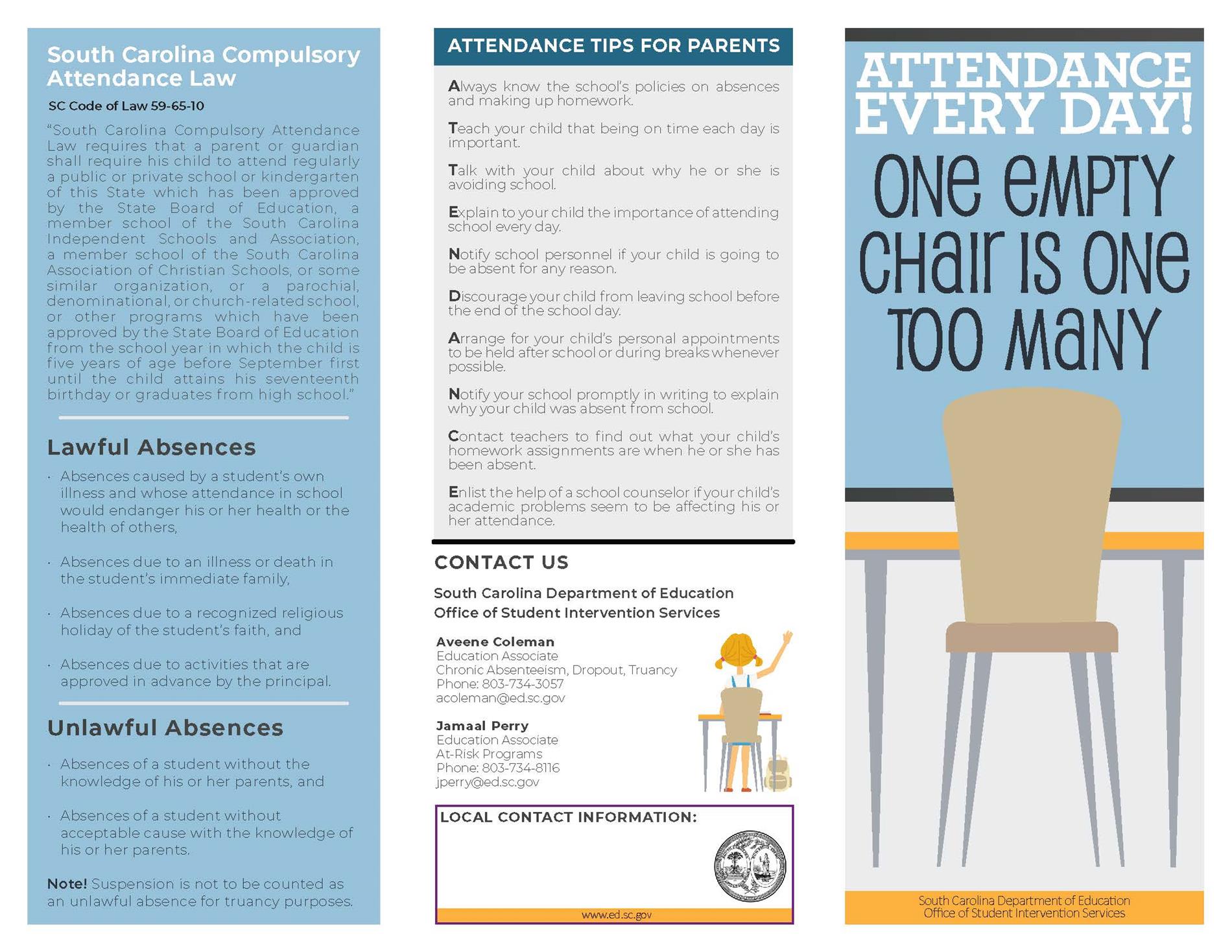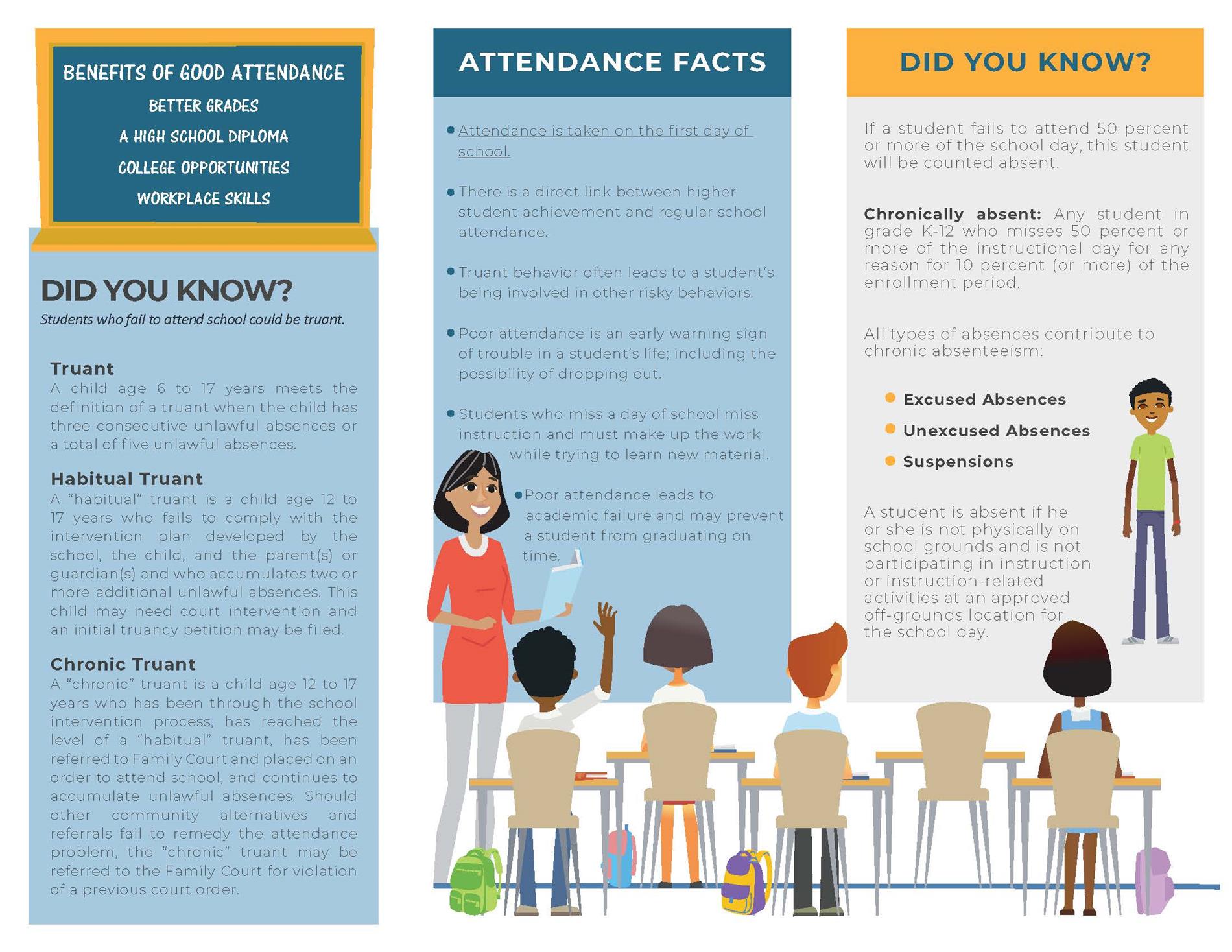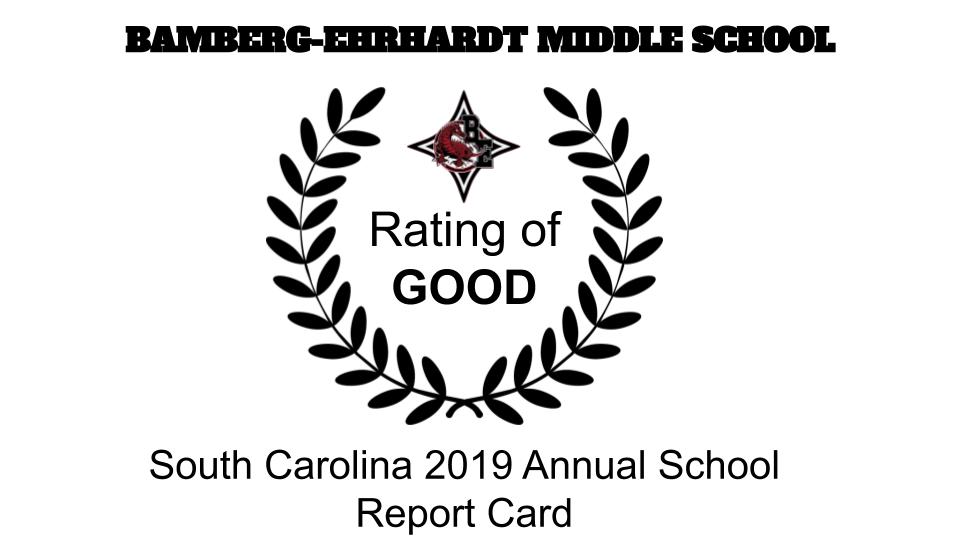 The mission of Bamberg-Ehrhardt Middle School:
We are ONE TEAM, SUCCEEDING TOGETHER!